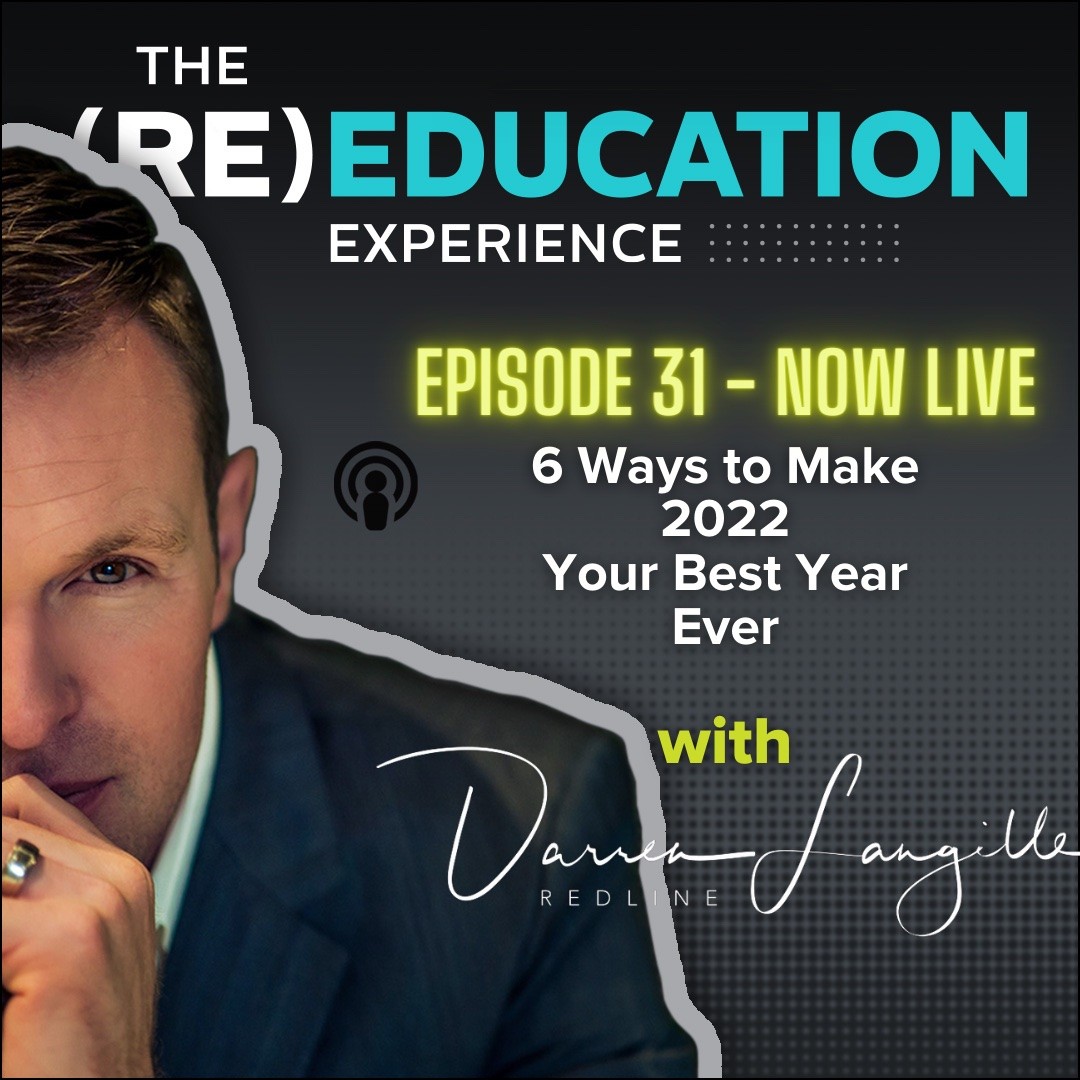 In this solo episode I'm back with you all by myself! In this episode I explain my 6 point plan on how to make 2022 your best year ever! The points I describe in this plan should layer perfectly over your already created business plan.
My goal is to give you a series of themes to implement as overarching items within your detailed plan. 
Do these things in 2022 & your results will drastically improve. 
Enjoy the episode. 
(RE)Education • Building Better Realtors Podcast 🎙 E-Series 📧 School 🎓
The (RE)Education Brand is my personal passion project to help Realtors all around the globe become better Realtors! I'm completely dedicated to bringing tips, strategies, education, playbooks, tools & more to the forefront to shortcut the learning curve for Realtors!
Listen to the podcast here, or on any of the top podcast sites like Itunes, & Spotify!
Subscribe to my FREE Weekly E-Series for Realtors! In this personally curated & written e-mail I pull together a consistent & relevant series of information to improve your real estate business.
Click the link here 👉👉👉 https://l9z5ve1q.pages.infusionsoft.net/
Interested to skyrocketing your real estate business & shortcutting your path to being a Millionaire Real Estate Agent?
Yeah I was too! After 17 years of in the trenches experience driving my career to top 1% status, building a top 5 producing sales team & building a brokerage & brand that has sold well past $3 Billion in sales, I built the "industry's only" complete realtors business playbook!
It's available for the first time ever in the (RE)EDUCATION SCHOOL 🎓
Check out this amazing resource at 👉👉👉 reeducation.teachable.com
Email me: Darren@redlinerealestate.ca